Engage Your Best Prospects
Measure everything.
Velocity Media Lab has you covered from initial strategy, to pen-meets-paper content production, to amplifying your message and generating links with your best content.
Backed by hard data and honed process
Brand-Defining Strategy & Execution
Content marketing is a bigger part of a successful online marketing campaign than ever before. We seamlessly weave our clients
keywords through their content, while funneling the customer toward taking action.
Content Marketing builds communities, inspires engagement and increases rankings via creation and sharing of high quality, problem-solving relevant information, aiming to satisfy business objectives. It helps influence consumer behavior, with the end goal of boosting sales and increasing interaction between the brand and customer.
Content Marketing is an effective way to encourage conversions and its main objective is to build a content strategy to meets the needs of your target audience. It helps you stand out from the competition, provides a great resource to your customers and is highly shareable. Content Marketing is meant to improve your brand profile and online reputation.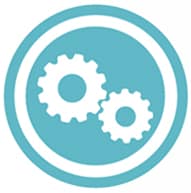 CUSTOMIZED CONTENT CAMPAIGNS
Measured And Executed Utilizing Analytics, SEO, And Our Design Team
We create customized content campaigns that draw from three main practices
Using rigorous research to align audience interests with your unique value, identify the richest opportunities in your space, and create a sustainable plan.
That gets you noticed, and that converts. Tap into a scalable source of emotionally resonant and thoughtful copywriting to augment your marketing team when you need it most.
To earn the contextual backlinks your content deserves. So you can grow authority and attract new customers organically.
Velocity Media Lab
Digital Marketing Solutions
See How Our Digital Marketing Agency
Can Help You Succeed