A website should not just draw attention
Attract And Engage The User
The online door to your business should communicate your brand and raise awareness about a product or service.
Your Website should make a good first impression
Does Your Website Do That?
Put yourself in your consumers shoes and ask...
What makes you stand out from competitors?
Why should somebody looking for your industry pick you?
How can you impact their decision?
Is your website visually compelling?
In less than 10 seconds can a consumer find your contact information?
YOUR CUSTOMERS WILL NOT GIVE YOU A SECOND CHANCE
Create The Best First Impression
In a digital world, first impressions are vital, and outstanding web design is the key to success. Users enjoy visiting sites that are aesthetically appealing and easy to navigate. In addition to it, an attractive website design for Sacramento online businesses can also work wonders in making potential customers stay on your website page for longer. The more prospective customers stay on your website, the higher are chances for conversions.
Let our team help your site make an outstanding first impression with speed and accessibility.
These are all things that Velocity Media Lab will help you figure out when developing your website.
creating your new website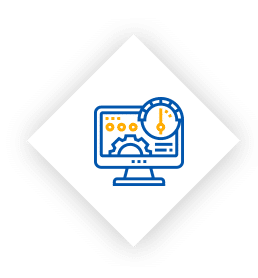 START YOUR DREAM PROJECT WITH US
BLAZING FAST SITES, AND INTERACTIVE EXPERIENCES ON ANY CHANNEL.
We help you attract and keep visitors engaged and entertained with your content using cutting-edge design balanced with classic style. Create sites built to last and built to please. From content management to custom applications, Velocity Media Lab's development team helps clients build stable, productive sites that exceed customer expectations at every level.
Velocity media Lab
Digital Marketing Solutions
See How Our Digital Marketing Agency
Can Help You Succeed