Having a good website design in Sacramento is as much as important as creating good content
With the increase in internet usage in the modern era, more and more people are now doing online research on your services or products before buying them. As they land on your website, how you represent yourself as a business can impact their opinion they form about your website and your services. People coming on your website would leave your site in a few seconds if they had a poor digital experience. A website that looks appealing or has a good web design in Sacramento is most likely to make their visitors stick to the web page longer and turn prospects into conversions.
Customers tend to stay longer on an attractive website than the ones with dull and simple web design. A professionally designed website which engages users and is easy to navigate helps build credibility with your potential customers.
Do you have a captivating and productive website ?
If not, let's know why it matters?
To make a good first impression
If your website design is disorganized and unappealing, you're most likely to leave a bad impression on them. As a result, they will have no choice than turning to your competitors with better interface and better web experience. To make a positive and good impression on your visitors, you need to look for a professional web designer in Sacramento that excels in building responsive and productive websites.
Does your website load fast? Is it easy to navigate? If not, then you need to consider upgrading your website design. People will quickly leave your website if it loads slow or takes a long time to load. You only get one chance to keep users glued to your website; once that is gone, you will not see any coming back.
A poor digital experience of your website can make your users switch to your competitors and puts questions on your credibility. A captivating and professional web design encourages trust and makes them understand what you offer in a clear manner.
Would you want to lose customers to your competitors because your website is incapable to enthrall the users? To beat your competitors, it's essential to hire a professional web designer in Sacramento for an eye-catching and engaging website design that is better in every way.
EARN PROFITS WITH A CUSTOM WEBSITE DESIGN
Engage Users: Create a website that is not only visually appealing but also engaging. We provide custom web design services to let your brand's story reach the audience effectively.
Generate Sales: If your website isn't compelling enough, you will lose the chance to convert visitors into customers. We ensure that your website communicates with the users and helps you generate sales.
Mobile-friendly: Websites that do not have a mobile interface lose potential customers. We develop a responsive design to meet the demands of tab and mobile users.
We are a leading and reliable custom web design company in Sacramento, enabling you to design professional websites that have the potential to generate sales.
creating your new website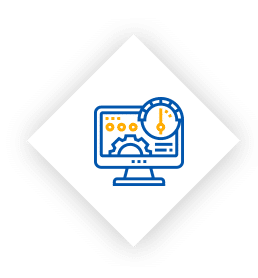 START YOUR DREAM PROJECT WITH US
VELOCITY MEDIA LAB : THE MOST RELIABLE WEB DESIGN SACRAMENTO COMPANY
As your chosen web design company in Sacramento, we help you with:
A better understanding of the competition
Designing a website with all essential elements
Incorporating the latest digital trends on your website
Focusing on providing a trustworthy and successful digital experience
Our team remains on top of the ever-changing customer behaviours and possesses in-depth knowledge of what helps to build engagement on the website.