Offering Impactful

Website Design Sacramento Services
With the increase in internet usage in the modern era, more and more people are now doing online research on your services or products before buying them. As they land on your website, how you represent yourself as a business can impact their opinion they form about your website and your services. People coming on your website would leave your site in a few seconds if they had a poor digital experience. A website that looks appealing and has a good website design in Sacramento is most likely to make their visitors stay on the web page longer and turn prospects into conversions.
What makes you stand out from competitors?
Why should somebody looking for your industry pick you?
How can you impact their decision?
Is your website visually compelling?
WITH OUR WEBSITE DESIGN, YOU GET:
Our web design Sacramento experts will add CMS ( content management system integration to your existing website. This allows the users or non-technical person to manage web content, and create, edit and publish their content on CMS.
CONVERSION RATE OPTIMIZATION
We do conversion rate optimization of your website. It can help boost the revenue per visitors, increase sales and draw in more customers.
To allow your customer to find your online business on search engines, our website design Sacramento professionals make your website search engine ready. This lets your audience get familiar with the brand.
YOU GET BEAUTIFUL WEBSITE DESIGN
Having a good website design is linked with building trust in your potential customers.
creating your new website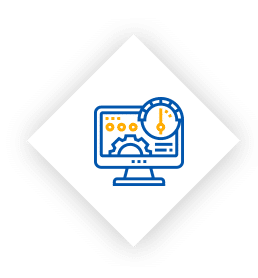 WHY LEVERAGING A

WEBSITE DESIGN SACRAMENTO

COMPANY IS VITAL
If your website design is disorganized and unappealing, you will leave a bad impression on your customers. This leaves them with no choice than turning to your competitors that offer a better user interface and better digital experience.
To make a positive and good impression on your visitors, you need to look for a professional website design Sacramento company that excels in building appealing, responsive, and productive websites.
Improves Usability
You only get one chance to keep users glued to your website; once you fail to offer a good web experience in that chance, you will not see any coming back.  So, you lose the chance to convert them into sales. Most of the users want a website to load in 2 seconds or less?
Then, comes the point,  if it is easy to navigate or not.  Poor user experience leads to losing potential customers and thus, reduction in sales. So, it's vital to consider upgrading your website design for easy navigation and making it load fast.
To stay ahead of your competitors
Would you want to lose customers to your competitors because your website is incapable of enthralling the users? To beat your competitors, it's essential to hire a professional website design Sacramento company to have an eye-catching and engaging website design that is better in every way.
Builds trust in your customers
A poor digital experience can make your users switch to your competitors and put questions on your credibility. A captivating and professional web design encourages trust and makes them understand what your products and services are in a clear manner.
What makes you stand out from competitors?
Why should somebody looking for your industry pick you?
How can you impact their decision?
Is your website visually compelling?
In less than 10 seconds can a consumer find your contact information?
Sorry, we couldn't find any posts. Please try a different search.
Velocity Media Lab
Digital Marketing Solutions
See How Our Digital Marketing Agency
Can Help You Succeed