We devise strong SEO strategies to help clients generate ROI. Our tactics aim at delivering better quality results and driving the right traffic to your website.
When it comes to executing SEO in Sacramento, we are the name you can trust. Our expertise extends to the following services:
We analyze your website to ensure that it fulfils all vital on-site parameters and ranks well on Google and other search engines.
Our team of experts target the right keywords to drive efficient traffic. We devise an effective keyword strategy to help your business thrive.
Using a combination of strategies, such as guests posts on top-ranking blogs, forum comments, broken link-building, blog comments, and Q&A participation, we help you build a high-quality and accurate list of links.
We evaluate the performance of your competitors and analyze their rankings. We give you the extra edge to stay ahead of the competition.
Every business organization has different goals and requirements. We customize our SEO strategies to suit the nature of your business and bring your website to the top search engine results.
Local SEO
Local SEO is a vital component of your SEO strategy. It helps your business appear in search results when users search for the products or services you offer along with a city name or the phrase - near me. We target local keywords, optimize your Google Business profile, and build NAP citations.
SEO for Multiple Locations
EXPAND YOUR DIGITAL PRESENCE WITH SACRAMENTO SEO EXPERTS
For any business organization, you must be seen by potential customers. The higher your search engine ranking, the higher your visibility. The top three positions on the first page of Google Search results receive maximum visibility.
END-TO-END SACRAMENTO SEO SERVICES
Our approach to bring increased traffic to your site and generate ROI is as follows
Know More About the Business
We start by gathering information about your business goals and objectives. We identify your desired target audience, their interests, and behavior, followed by an analysis of the competition and their market position. Our team picks out the relevant keywords, market trends, and the kind of content the potential customer would like to read. We formulate strategies and tactics to create a strong foundation.
In the next step, we complete an audit of the technical aspect and content. A technical audit evaluates every element of the website that can affect SEO performance. A content audit focuses on any portions of the website that should be re-written, deleted, or repurposed for better results. The objective of audits is to identify loopholes that need fixing for better ranking in organic search.

Now, with the information collected in the first two steps, we are all set to develop a customized action plan. The action plan we prepare includes all the essential parameters like meta tags, user intent, backlinks, keywords, content, product images, social media, and more. The methods of reporting and analysis are also shared to improve overall performance.
We start the execution of our plan by editing the technical components of the website. These include bounce rate, internal links, HTTPS, site/page speed, broken links, redirects, crawl errors, etc. The content team updates the existing content and writes new content that is engaging and shareable.

Google search engine rankings aren't in our control. However, we specialize in its algorithms, concentrate on the guidelines and techniques, and take action on the strategy. As your Sacramento SEO agency, we track website performance and modify the SEO approach wherever needed to increase traffic and generate results.
INCREASE RANKING FOR HIGHER VISIBILITY AND TRAFFIC
Working with a professional Sacramento SEO company with decades of experience, you can rest assured that you're getting professional search engine optimization services.
Search engine optimization determines whether your brand will be discovered or ignored. The approach is constantly changing. We walk and evolve at the same pace as the digital landscape and ensure that you are visible to the target audience.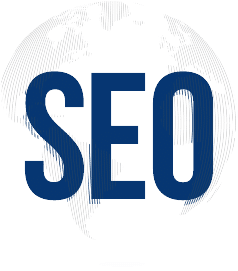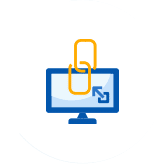 TRUSTED ON-PAGE SACRAMENTO SEO AGENCY
Search Engine Optimization is crucial to the success of any organization. It is the organic approach to drive traffic to your website. With our SEO strategies, you can improve your ranking in search results. We prepare a full SEO keyword rankings report, a report for link building, and information on indexed pages. We believe in a customer-focused approach to increase the flow of traffic on your website and increase your sales.
We at Velocity Media Lab are Sacramento SEO experts and would love to see your business thriving and performing its best.
LET'S GET TO KNOW MORE ABOUT SEO